I received a SHUKR gift certificate or store credit. How do I use it?
Posted by on 18 April 2013 05:34 PM
Please contact us in order to use any gift certificates and store credit codes issued to you on or before April 2017.
In order to use your store credit or gift certificate codes, you need to be logged into your account.
Once you're logged in, add the item(s) you wish to purchase to your shopping bag and proceed to the checkout process where you will find an option to apply your store credit balance (please see image below). Click on "Apply" before you proceed to secure checkout and the store credit balance will be deducted from your order total.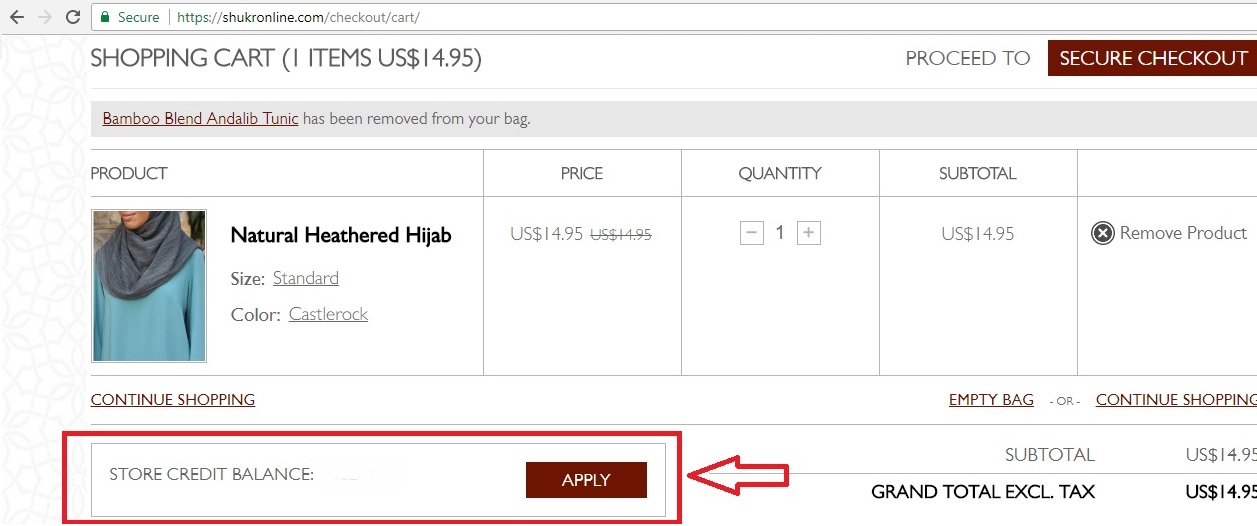 ---